100% MONEY-BACK HAPPINESS GUARANTEE
The absolute fan favorite is back: delicious edible peanut butter cookie dough with mini Hershey's kisses mixed in.
Bake it into cookies, eat it raw, or use it to make other dream desserts for peanut butter lovers using the recipes below. Be sure to add PB Kiss to your pack before it's sold out again!
PB Kiss: A Love Story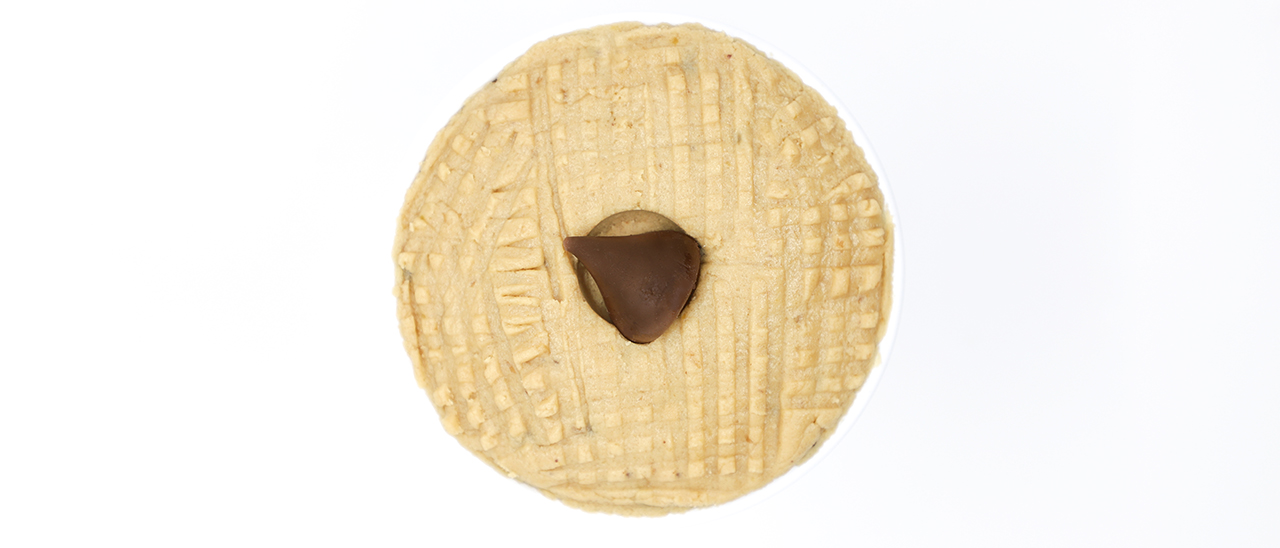 Every so often, a combination comes along that changes the world. John Lennon and Paul McCartney. Sandals and socks. Chips and salsa. But the one combination that rules above all the other dynamic duos? Peanut butter and chocolate. The flavor scientists at Doughp crafted the perfect mix of rich, creamy peanut butter cookie dough, with delicious mini-Hershey's kisses mixed in. This flavor sold out in record time, so don't miss this chance to add the all-time fan favorite to a Doughp Pack by clicking here!